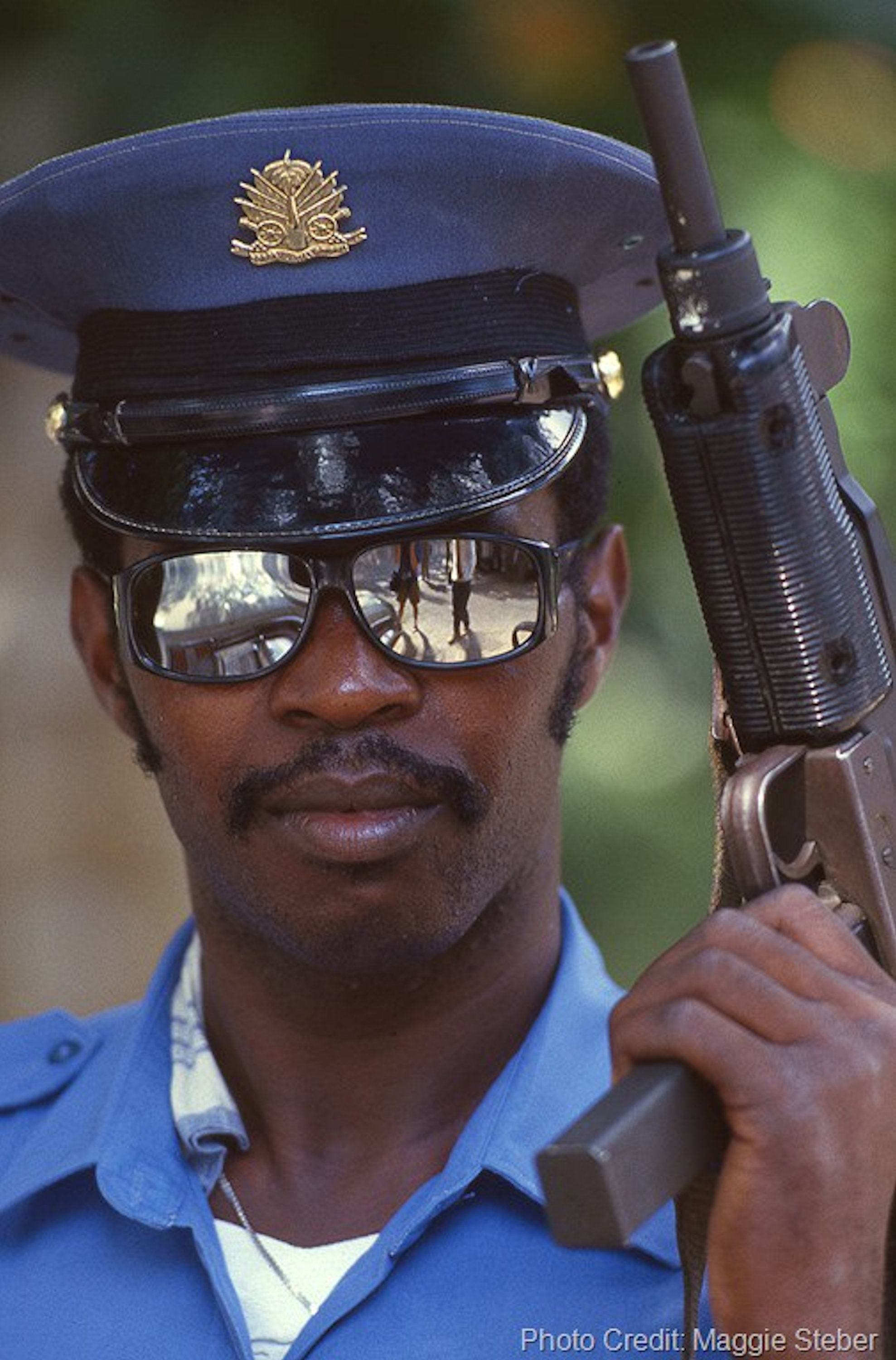 Today marks 38 years since we left North Carolina to move to Port-au-Prince, Haiti. Talk about culture shock! As we descended the steps of the plane, unfamiliar smells and the merciless heat of Haiti rose up to meet us. At the bottom of the steps stood a whole line of "Tonton Macoutes" watching us. The Tonton Macoutes were President Jean-Claude Duvalier's private police, better know as his henchmen. They struck fear into the hearts of the Haitian people and foreigners alike. Their dark sunglasses prevented us from seeing their eyes, but they could see us. Each one held his own Uzzi submachine gun. For a naive girl from rural North Carolina, the sight of them left an indelible print in my memory.
That was only the beginning of our adventure. Five years later, we left Port-au-Prince and moved to the old colonial capital of Cap-Haitian to plant churches. Now, we have a network of four churches and four schools, a 4-year Bible institute that just graduated its 10th promotion, a feeding program that feeds over 1,200 children five days a week, plus we are helping university students get a degree. It's a good thing that we didn't know all that history would unravel over the years. But, the faithfulness of God was repeated time and time again over those 38 long years! Many of you have long-supported this work with your prayers and offerings and your implication has been absolutely vital. We could not have accomplished all that we did without the help from co-workers. If you're not a partner with Rehoboth, maybe you would consider joining the team? Pray for us and for Rehoboth Ministries!
"If the Lord had not been my help, my soul would soon have lived in the land of silence" Psalm 94.17 ESV
Rehoboth Ministries is… Changing Lives and Impacting a Nation
Give Online at:
https://pushpay.com/g/tltglobalmissions?
Mail Checks to:
The Lord's Table / PO Box 11049 / Goldsboro, NC 27532 / (919) 751-8188 & please earmark your gift for Haiti.
:
Pritchard: pgiba3@gmail.com/ 910 703 3098 / Haiti: 011 509 4160 4096
Dana: danaptl@gmail.com / 910 916 7229 / Haiti: 011 509  4037 5341
John: adams.john@gmail.com / 910 581 0390 / Haiti: 011 509 3253 0595
Mailing Address:
Pritchard & Dana ADAMS
702 Cattail Court
Jacksonville, NC 28540